Phillip's Fetching Birds 2013 Calendar
Twelve 4"x6" glossy photographs of birds from the Northeast of North America in a compact desk calendar
Email for volume discounts, wholesale prices, custom calendars, or to order by check.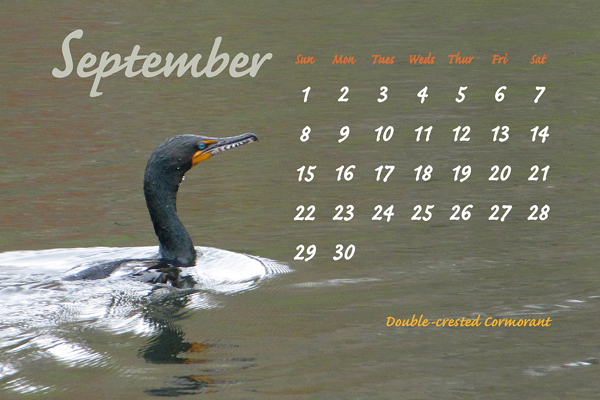 Double-crested Cormorants are technically seabirds, but in real life are found all across the continent. Adults like this one are all black with brilliant teal eyes, and orange gular skin not unlike a pelican's pouch.