Phillip's Fetching Birds 2013 Calendar
Twelve 4"x6" glossy photographs of birds from the Northeast of North America in a compact desk calendar
Email for volume discounts, wholesale prices, custom calendars, or to order by check.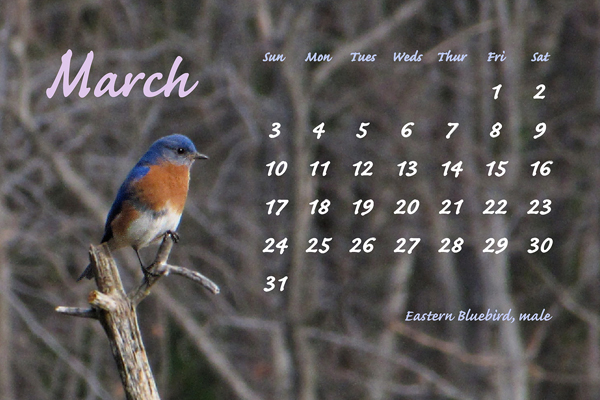 Many field guides and range maps will tell you that Eastern Bluebirds migrate south of New England for the winter. Not so along the coasts, where most every year one can find small flocks edging our tidal marshes.