Phillip's Fetching Birds 2013 Calendar
Twelve 4"x6" glossy photographs of birds from the Northeast of North America in a compact desk calendar
Email for volume discounts, wholesale prices, custom calendars, or to order by check.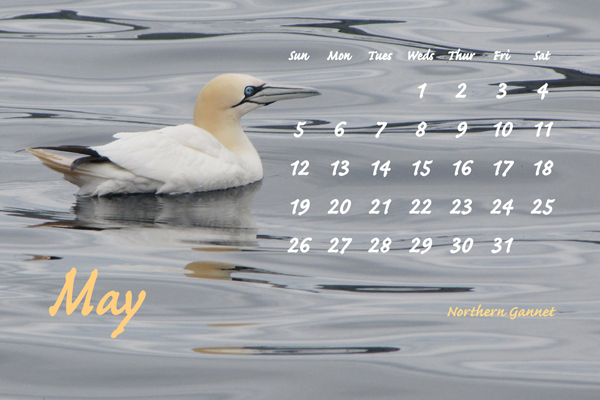 Northern Gannets are amazing plunge divers living and breeding in colonies on both sides of the North Atlantic. This one is resting up off the coast of Cape Breton Island in the Canadian Maritimes.