Phillip's Fetching Birds 2013 Calendar
Twelve 4"x6" glossy photographs of birds from the Northeast of North America in a compact desk calendar
Email for volume discounts, wholesale prices, custom calendars, or to order by check.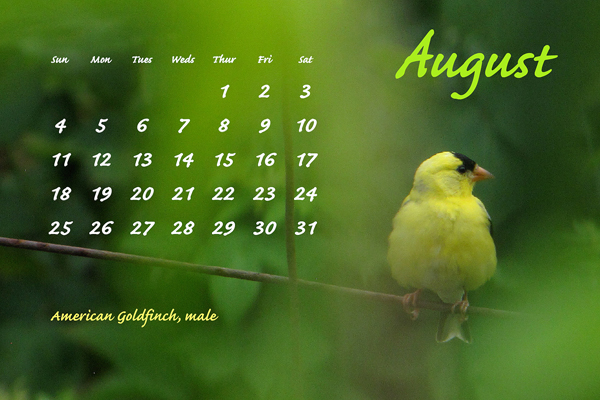 American Goldfinches are quite gregarious and often found in groups. Though this one's coat is quite worn, he's still dapper in his lemon suit. In another month or so and his duds will be more olive-drab.