Phillip's Fetching Birds 2013 Calendar
Twelve 4"x6" glossy photographs of birds from the Northeast of North America in a compact desk calendar
Email for volume discounts, wholesale prices, custom calendars, or to order by check.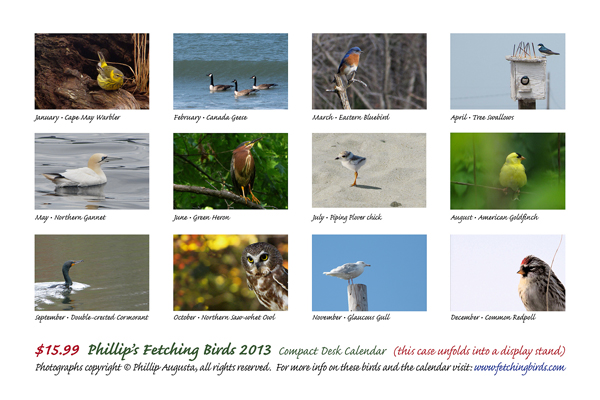 Phillip's Fetching Birds comes in a clear plastic case that unfolds into a display stand for $15.99. It is also available in Refill Envelopes (no case) to use with your own 4x6 photoframe or recycle last year's case for $12.99. There's also a deluxe version with a Glass Frame for $32.99. All prices include free shipping anywhere on the planet.