Phillip's Fetching Birds 2013 Calendar
Twelve 4"x6" glossy photographs of birds from the Northeast of North America in a compact desk calendar
Email for volume discounts, wholesale prices, custom calendars, or to order by check.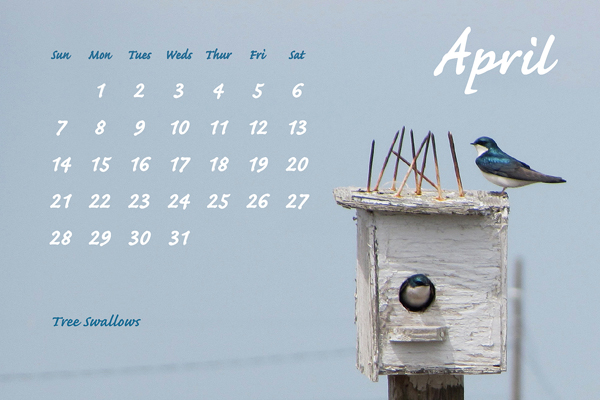 Tree Swallows are the earliest of the swallow migrants in New England. This pair is checking out the suitability of a nest box along the salt marshes of Seabrook, NH.