Phillip's Fetching Birds 2013 Calendar
Twelve 4"x6" glossy photographs of birds from the Northeast of North America in a compact desk calendar
Email for volume discounts, wholesale prices, custom calendars, or to order by check.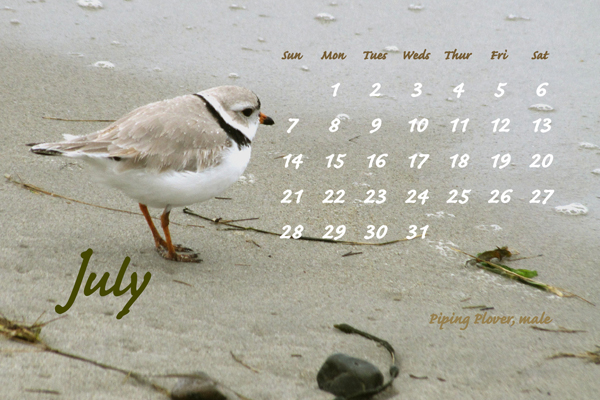 Piping Plovers nest in dune grasses where they are vulnerable to foot traffic, pets, and unusual high tides. Males, like this one, have the most contrast to their markings—females are paler and juveniles paler still.