Phillip's Fetching Birds 2013 Calendar
Twelve 4"x6" glossy photographs of birds from the Northeast of North America in a compact desk calendar
Email for volume discounts, wholesale prices, custom calendars, or to order by check.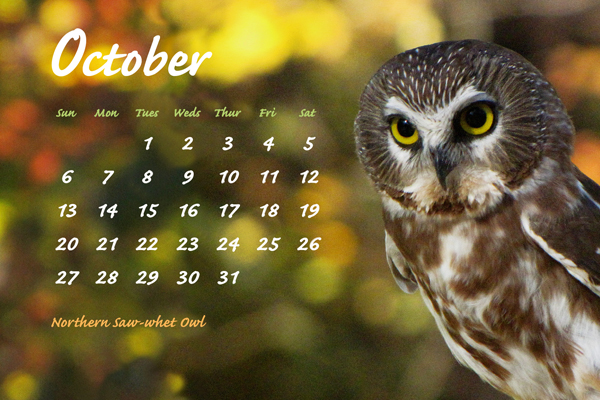 Northern Saw-whet Owls are actually fairly common, but not very often seen. When the chicks first develop feathers, their mom leaves them with dad and runs off to find a second mate.