Phillip's Fetching Birds 2013 Calendar
Twelve 4"x6" glossy photographs of birds from the Northeast of North America in a compact desk calendar
Email for volume discounts, wholesale prices, custom calendars, or to order by check.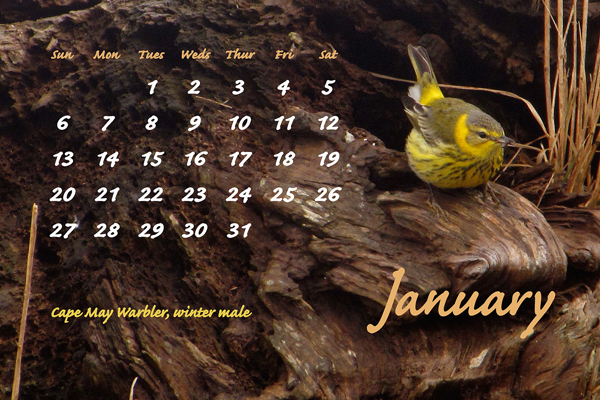 In midwinter, most Cape May Warblers are enjoying the warmth of the Caribbean, but not this little guy. He spent much of a mild winter catching brine flies along the shore at Odiorne Point State Park in Rye, NH.