Phillip's Fetching Birds 2013 Calendar
Twelve 4"x6" glossy photographs of birds from the Northeast of North America in a compact desk calendar
Email for volume discounts, wholesale prices, custom calendars, or to order by check.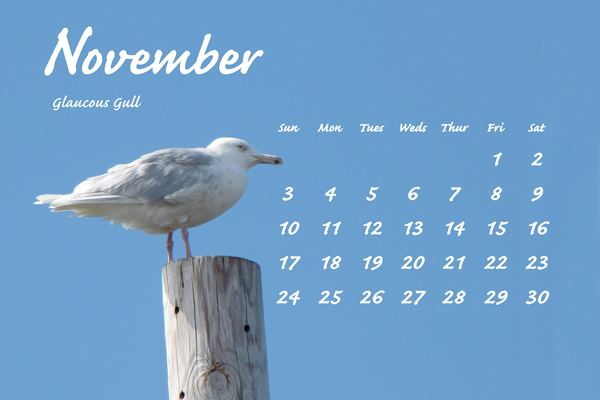 One has to look close to find Glaucous Gulls. They're larger than a Herring Gull with a paler gray mantle, but it's the the pure white wingtips which makes them stand out in a mixed crowd of gulls.