Phillip's Fetching Birds 2012 Calendar
Twelve 4"x6" glossy photographs of birds from the Northeast of North America in a compact desk calendar
Retail prices include free shipping via US First Class. Email for volume discounts, wholesale prices, custom calendars, or to pay by check.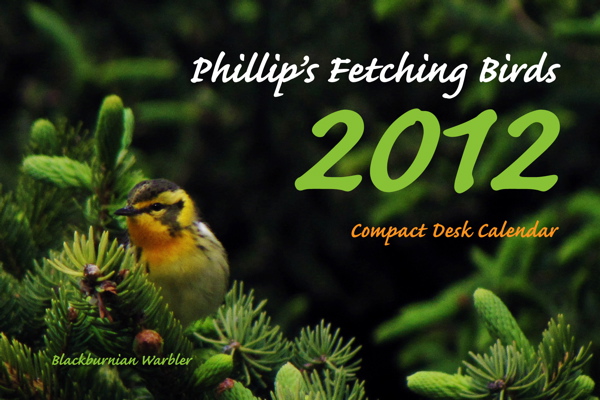 This year's cover duplicates June's male Blackburnian Warbler. The 2012 calendar comes in in a clear and clever folding display case for $15.99 each (6-pack for $79.95—get 1 free), in Refill Envelopes for $12.99 each (if you want to recycle last year's case), or with a deluxe Spinning Glass Frame for $32.99.
Order | Current Bird of the Month | birdaday on FB | blog | About the Calendar | Puzzlebird Contest
© Copyright Phillip Augusta. All rights reserved.