Phillip's Fetching Birds 2012 Calendar
Twelve 4"x6" glossy photographs of birds from the Northeast of North America in a compact desk calendar
Retail prices include free shipping via US First Class. Email for volume discounts, wholesale prices, custom calendars, or to pay by check.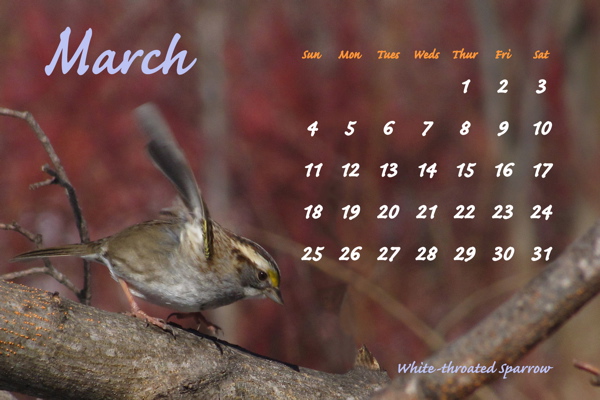 White-throated Sparrows are one of early spring's sweetest songbirds. They come in 2 color morphs, about half have tan-striped heads like this one, and the other half with brighter white-stripes. Regardless of sex, they invariably choose the opposite morph for a mate. Fetched in Hampton Falls, NH.
Order | Current Bird of the Month | birdaday on FB | blog | About the Calendar | Puzzlebird Contest
© Copyright Phillip Augusta. All rights reserved.