Phillip's Fetching Birds 2012 Calendar
Twelve 4"x6" glossy photographs of seasonal birds from the Northeast of North America in a compact desk calendar
Retail prices include free shipping via US First Class. Email for volume discounts, wholesale prices, custom calendars, or to pay by check.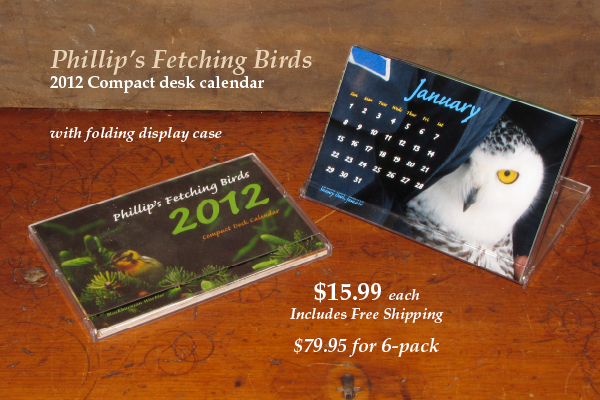 The bestselling version of Phillip's Fetching Birds comes in a clear and clever display case. Open the front cover and swing it under to form the base of the display stand. Then just change the months as needed. $15.99 each, or get one free if you buy a 6-pack for $79.95. Shipping is included in the US.

Order | Current Bird of the Month | birdaday on FB | blog | About the Calendar | Puzzlebird Contest
© Copyright Phillip Augusta. All rights reserved.